A Name - A Company
SHIN-ETSU
Nagano prefecture, Japan
Shinano area
water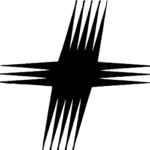 Niigata prefecture, Japan
Echigo area
limestone
Because of the presence of these two gifts of nature, water and limestone, Shin-Etsu Nitrogen Fertiliser Co. Ltd. was founded on September 1926 to manufacture chemical fertiliser and limestone nitrogen. From that moment onwards, Shin-Etsu developed into a global organization of leading industries in various fields of business.
SHIN-ETSU POLYMER EUROPE B.V.
Founded in 1986, as a subsidiary of Shin-Etsu Polymer Co. Ltd. in Japan, Shin-Etsu Polymer Europe BV is the European sales and marketing organization for Shin-Etsu Polymer products.
Located in the heart of Europe, Shin-Etsu Polymer Europe BV offers expertise knowledge and technical and logistics support to our customers directly by our sales team and via a network of Distributors.
Shin-Etsu Polymer is the technology link between a variety of materials and industrial products.
As part of the Shin-Etsu Chemical group, expertise knowledge of materials is combined with Shin-Etsu Polymer's expertise knowledge of processes like compounding, precision moulding and high accuracy printings.
Silicone Rubbers, plastics and conductive materials are the key elements that are merging into a large range of products and parts for the industry.
Markets
With the concept of custom made products, Shin-Etsu Polymer is servicing a wide range of markets with parts, components and materials that find their origin in the excellent properties of silicone rubbers made in the Shin-Etsu group.